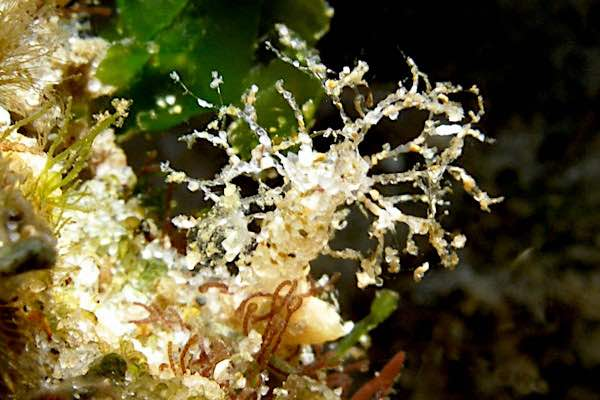 FAMILY : TEREBELLIDAE
Lanice sp

This is the upper part of the tube of the "Radar Tubeworm", the radial filaments being used to support
the long tentacles that are extended to collect the suspended deposits on which the worm feeds.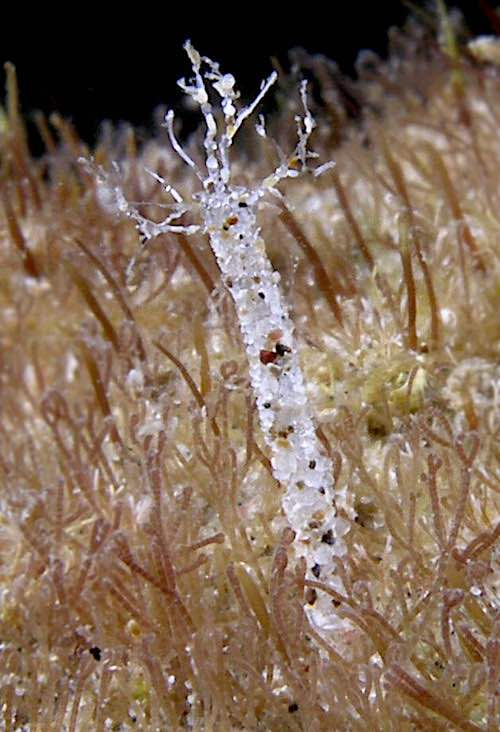 © All images Copyright 2021 Denis Riek. All rights reserved.