FAMILY : AMPHINOMIDAE
Hipponoa gaudichaudi Audouin & Milne Edwards, 1830

This worm was found amomg barnacles on a 6cm vine-seed. Note the juvenile
animals on mothers body.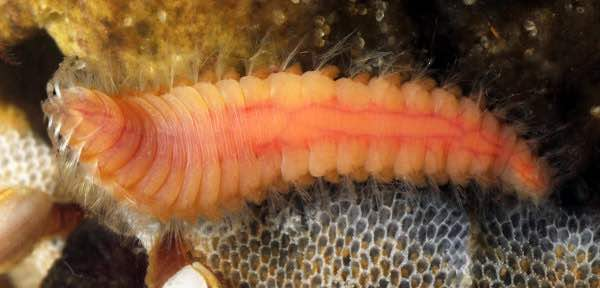 The animals below were found inside the valves of Goose-neck barnacles Lepas australis & Lepas anserifera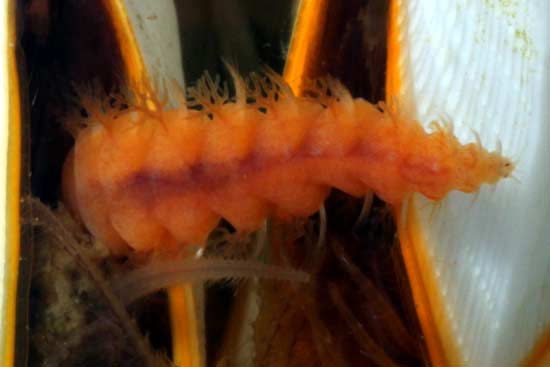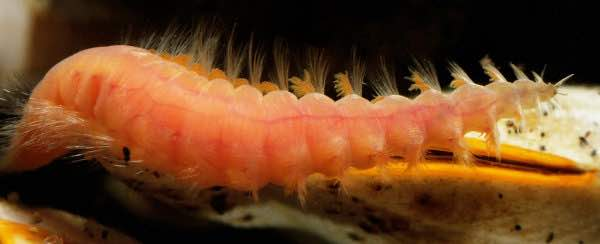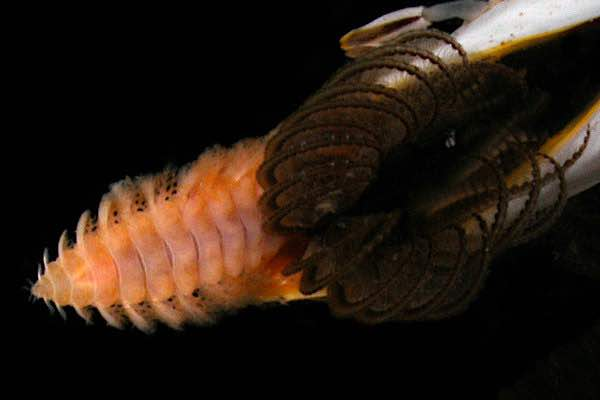 © All images Copyright 2013 Denis Riek. All rights reserved.