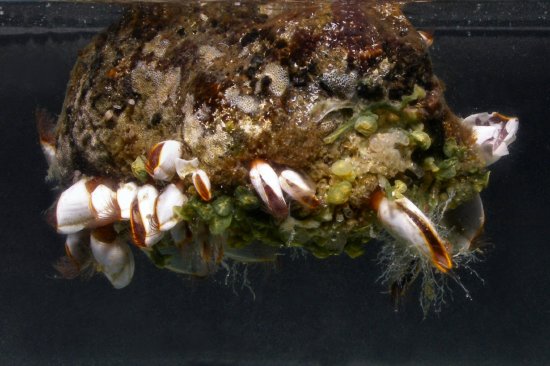 This 8cm piece of pumice was home to many Gooseneck Barnacles(Lepas pectinata), some
covered in Hydroids and Bryozoans. The pumice itself was covered in a layer of Bryozoans,
Algae and Polychaete worm tubes. The underside supported a mat of the algae Caulerpa sp
in which were found half a dozen 5-10mm worms and a pair of Amphipods, shown below.
If I had better eyes and extra megapixels I would have found more!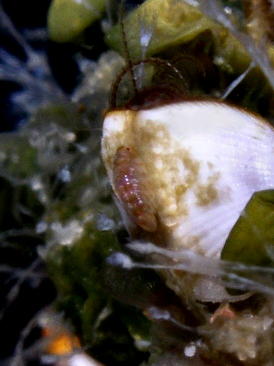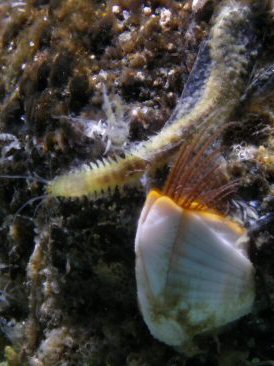 © All images Copyright 2014 Denis Riek. All rights reserved.