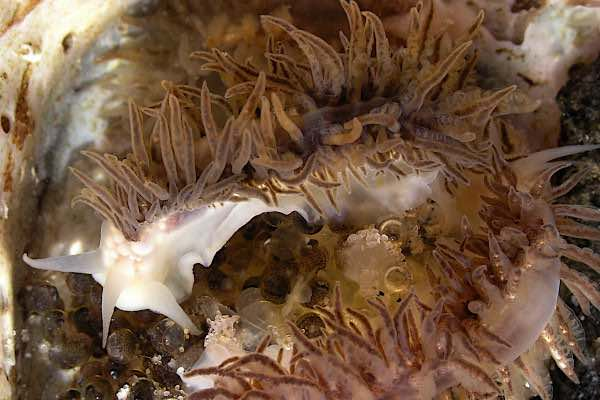 FAMILY : FIONIDAE
Fiona pinnata (Eschscholtz, 1831)
25mm
A pelagic species usually found feeding on Goose Neck barnacles growing on flotsam.
Also can be found on Velella velella and on fish eggs as in image above, often taking on the
colour of its prey.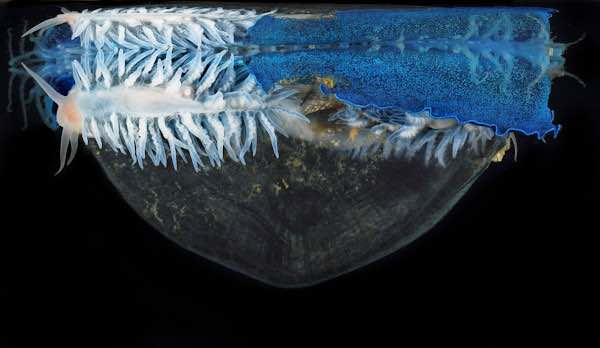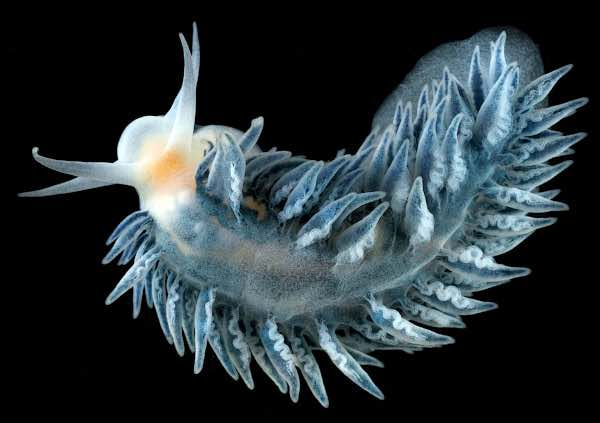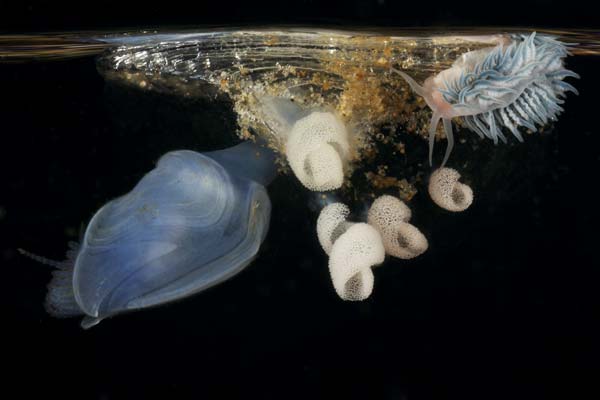 Above..egg coils laid on Velella float that also has the Goose Neck barnacle
Dosima fascicularis attached.

Below..small animal on Spirula spirula float with Goose Neck barnacles Lepas pectinata attached.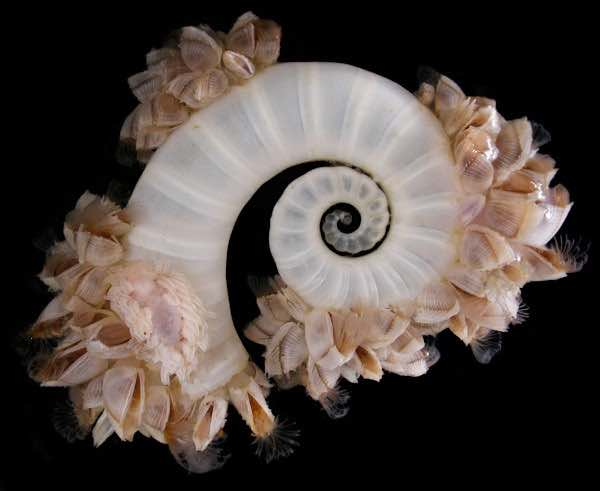 © All images Copyright 2021 Denis Riek. All rights reserved.