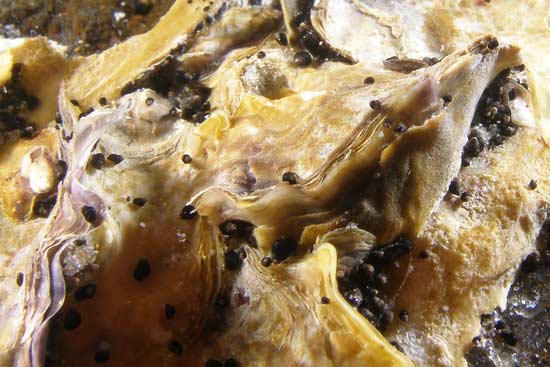 FAMILY : LITTORINIDAE
Afrolittorina acutispira (E.A. Smith, 1892)
2-3mm..abundant in river on oysters and rocks. Develops a strong mucal thread
to hold on to substrate and can also float upside down at surface, as below.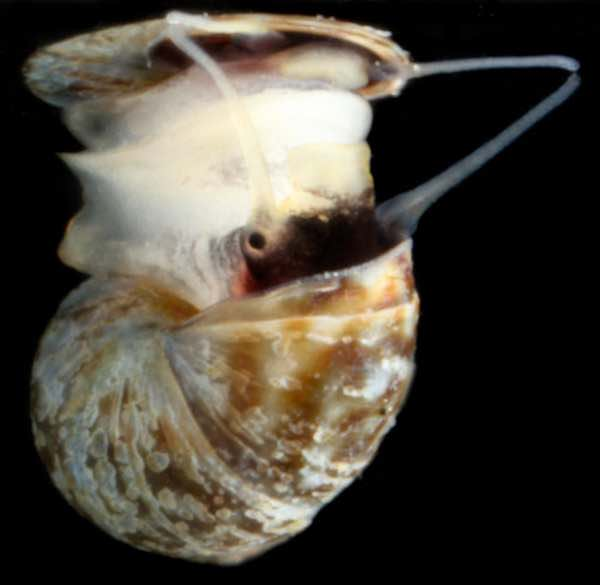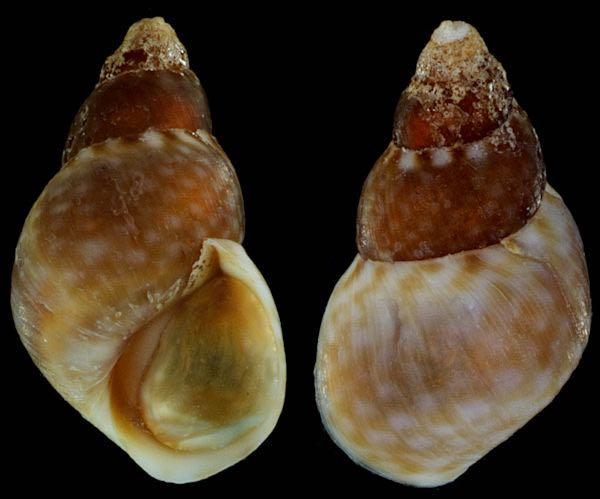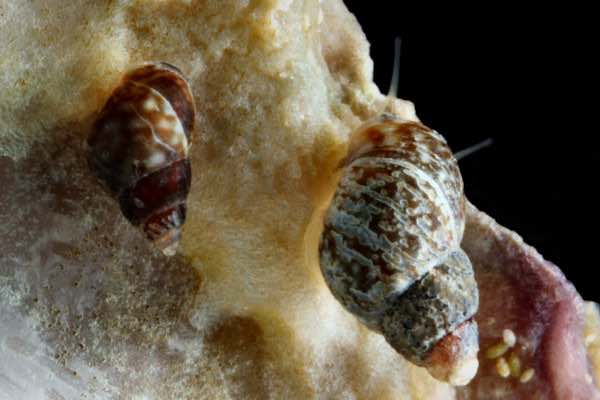 A very variable species in form and colour, usually badly eroded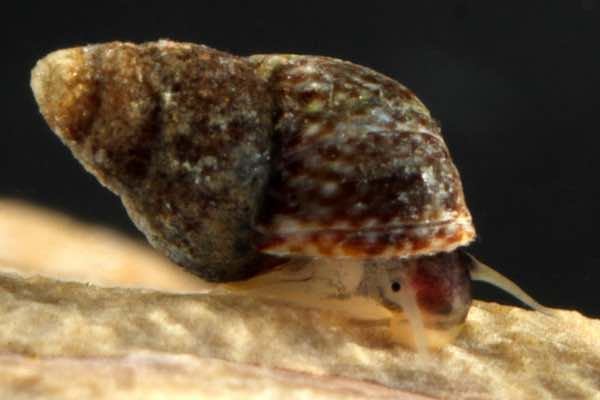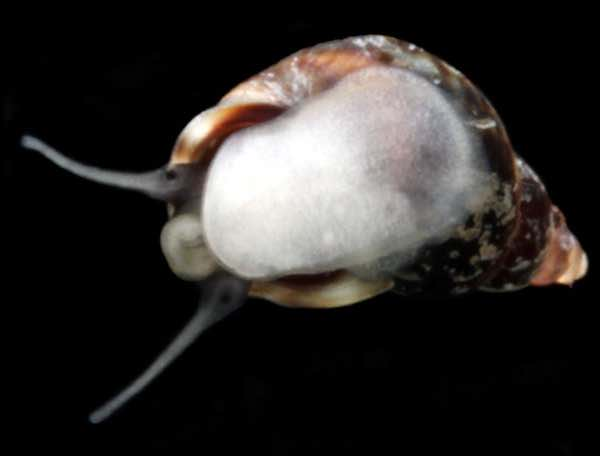 © All images Copyright 2022 Denis Riek. All rights reserved.