Megalops.....an advanced larval stage of the true crabs, following the zoëa stage, and
preceding the definitive adult stage. The legs and abdominal appendages have
appeared, the abdomen is relatively long, and the eyes are large.

FAMILY : GRAPSIDAE
Species?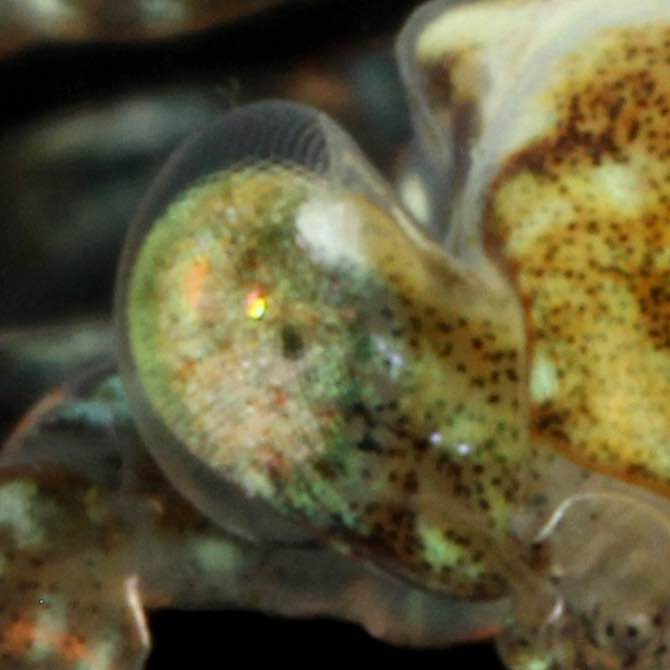 ----------
This megalops shed its skin soon after taking the above images and emerged
as what appears to be a Pachygrapsus sp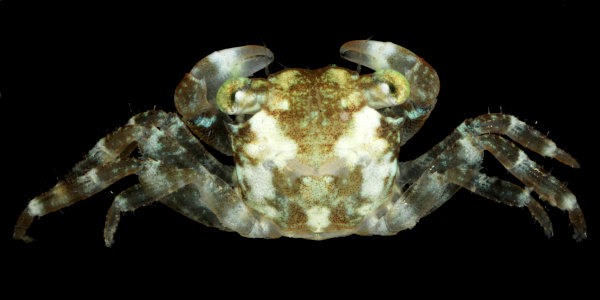 © All images Copyright 2021 Denis Riek. All rights reserved.