FAMILY : CAMPANULARIIDAE
Orthopyxis sp (caliculata Hincks, 1853?)
The white bodies with the orange stripes are the gonotheca, seen at different stages
of development. The cream bits are fertilised eggs. The gonotheca is tough chitin
which encloses the soft gonophore which encloses the reproductive products.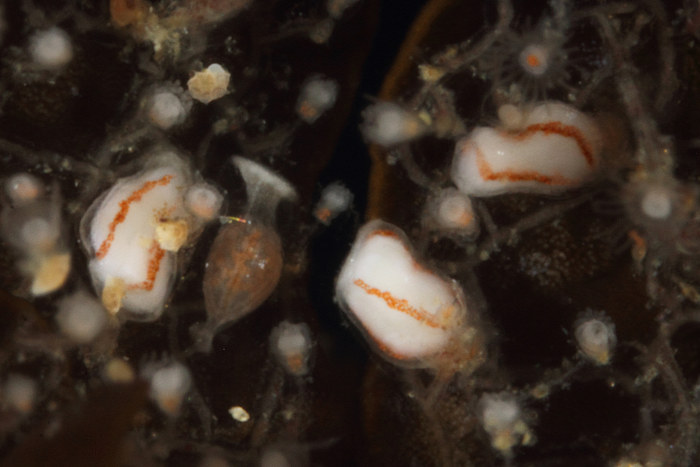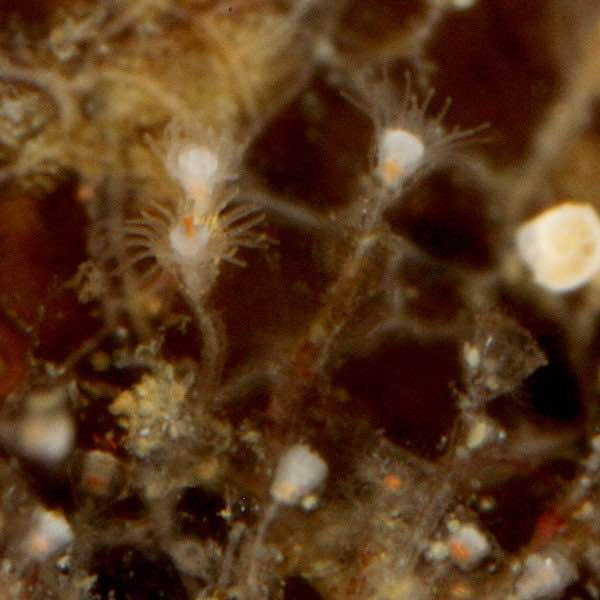 © All images Copyright 2021 Denis Riek. All rights reserved.