FAMILY : ONCHIDORIDIDAE
Knoutsodonta maugeansis Burn, 1958

5mm - under rock on encrusting bryozoan.
I completely missed this species whilst photographing a chiton in about 2 feet of water,
only discovering it when processing the image!! How did I miss those egg coils!?! With breaking
waves, strong sunlight and not so great eyesight, I was lucky to get the shot of the chiton and
still have the slug in the image(nearly in focus). Returned the next day, searched the same area
but couldn't find it, my luck had run out.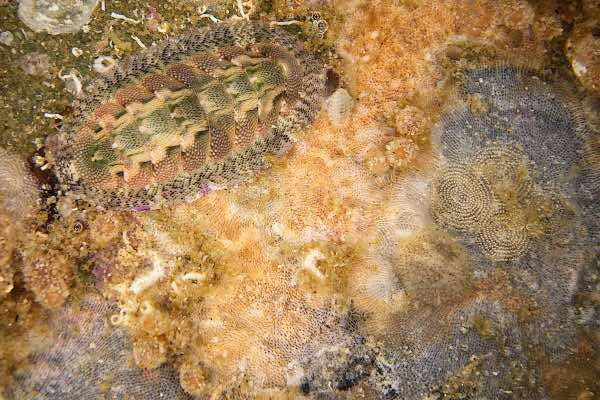 © All images Copyright 2021 Denis Riek. All rights reserved.