FAMILY : PLEUROBRANCHIDAE
Pleurobranchus weberi (Bergh, 1905)
230mm
This is a large animal and appears to be the first recording of this species from the
east coast of Australia. August 6, 2007.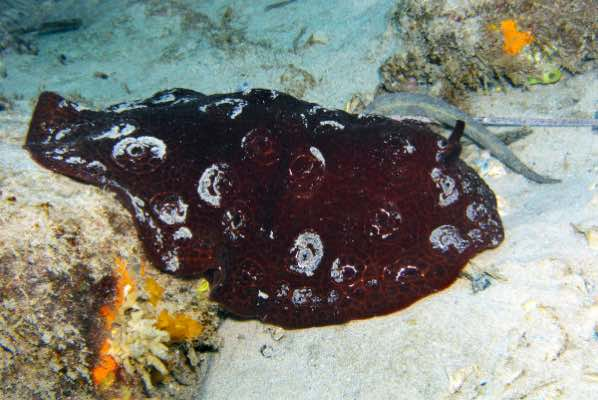 The white rings are not a body colour but are white grains of an unknown composition,
stuck to the surface and easily brushed away when the animal was rolled over in the
strong current.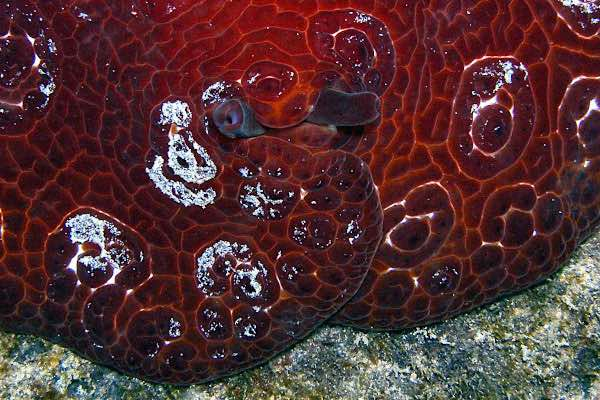 © All images Copyright 2020 Denis Riek. All rights reserved.