FAMILY : PLAKOBRANCHIDAE
Bosellia sp

6mm--17 Dec 05 -- Found on Halimeda weed
First recording in Australia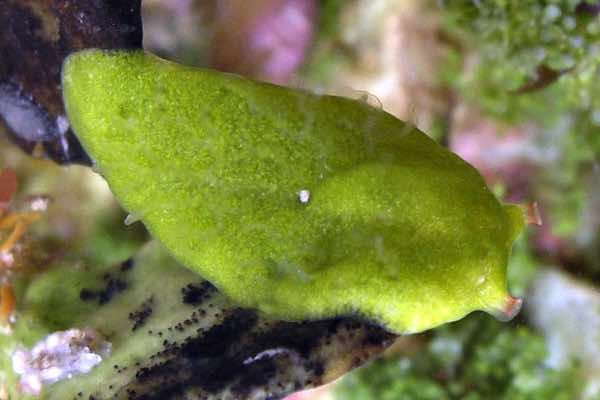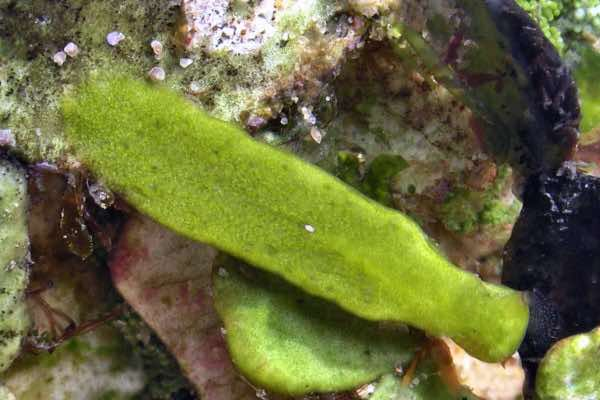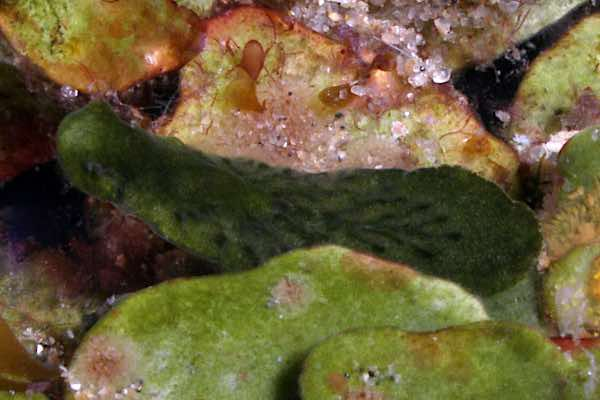 Bosellia sp appears to be a frequent inhabitant at Hastings Point due to the areas of
Halimeda weed growing from low tide level down. These animals were found in 1m at
low tide, in weed patches on rock faces protected from most swell.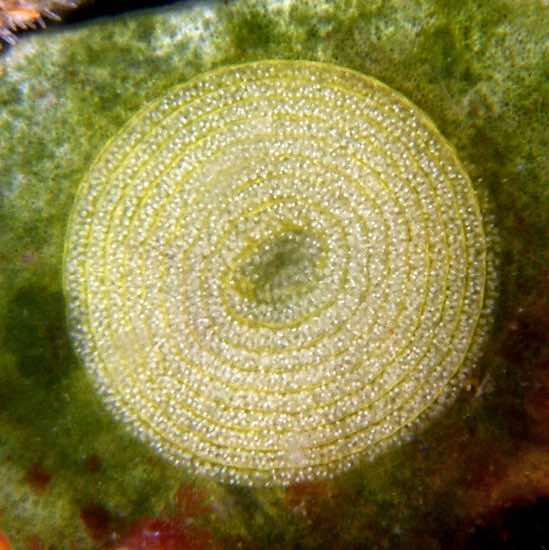 This small egg coil(4mm dia) was found on a Halimeda leaf on a small plant
that had several Bosellia animals on the same "branch". It is highly likely
that this is the egg coil of Bosellia sp but as I did not see it actually being
laid it cannot be confirmed.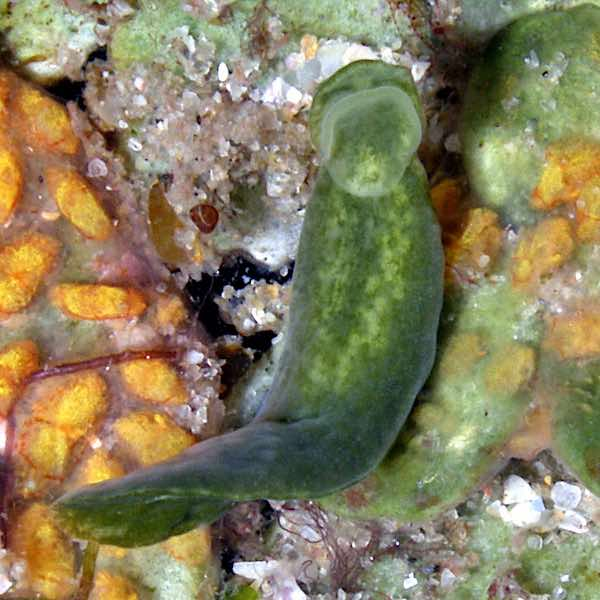 © All images Copyright 2021 Denis Riek. All rights reserved.