FAMILY : PLAKOBRANCHIDAE
Elysia sp
12mm
This animal, although badly mauled by some predator, was quite active when found and
was also able to crawl away when released after 2 days in a bowl. It appears that all
the vital organs were still intact.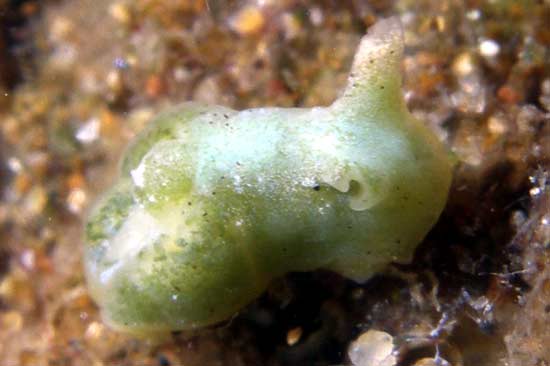 © All images Copyright 2013 Denis Riek. All rights reserved.