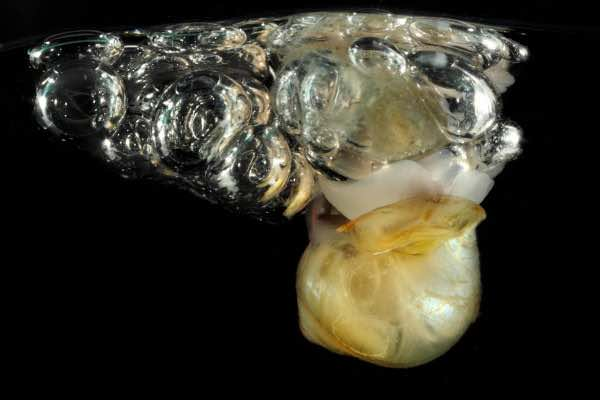 Several of these small(3mm)snails were found in the river. The bubble rafts were not produced
by them but "pirated" from small Janthina sp. After photographing, they discarded the rafts and
crawled onto the sides of the tank, not extending their velum to drift off. A Tonna sp?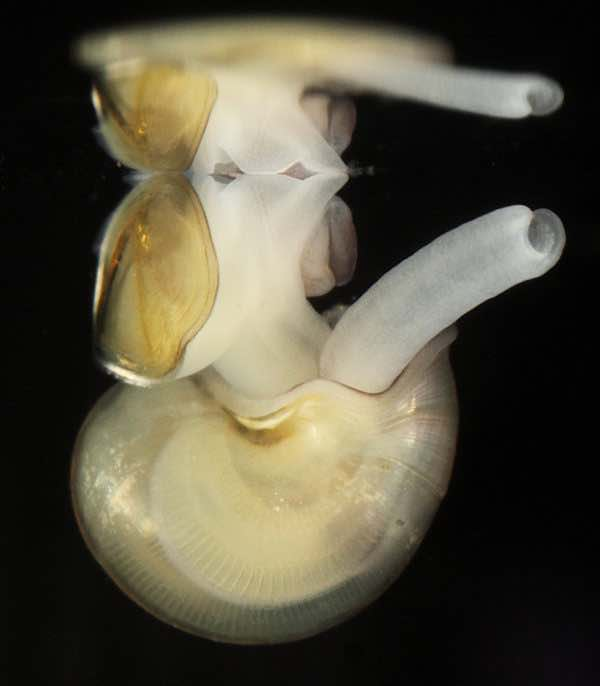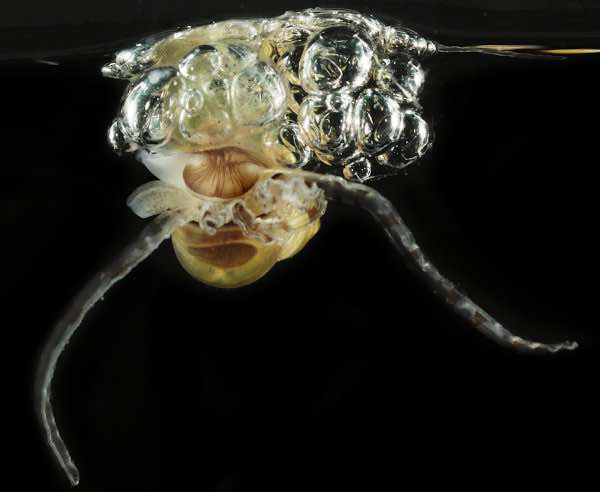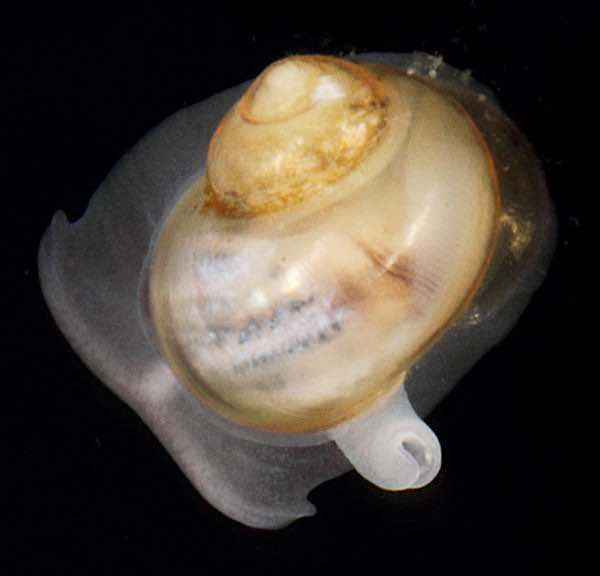 © All images Copyright 2021 Denis Riek. All rights reserved.