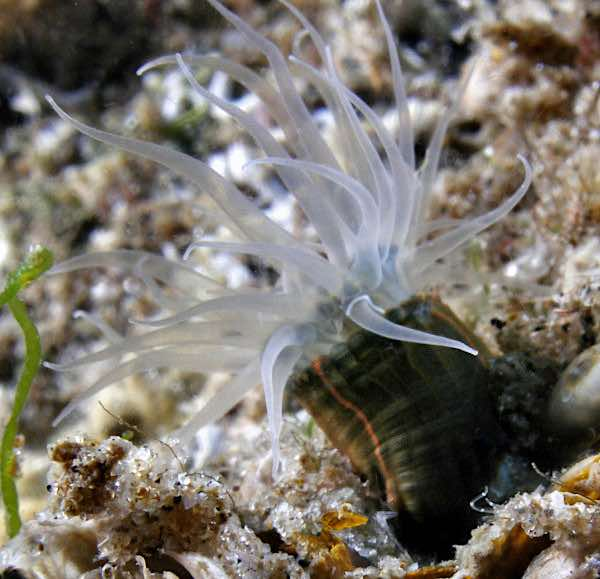 ORDER : ACTINIARIA
FAMILY : DIADUMENIDAE?
Diadumene lineata Verrill 1869 ?
This animal resembles Diadumene lineata but identity cannot be confirmed.
This anemone is believed to be a food source for the Epitoniid species, Alexania moerchi which
has been found amongst these anemones in the river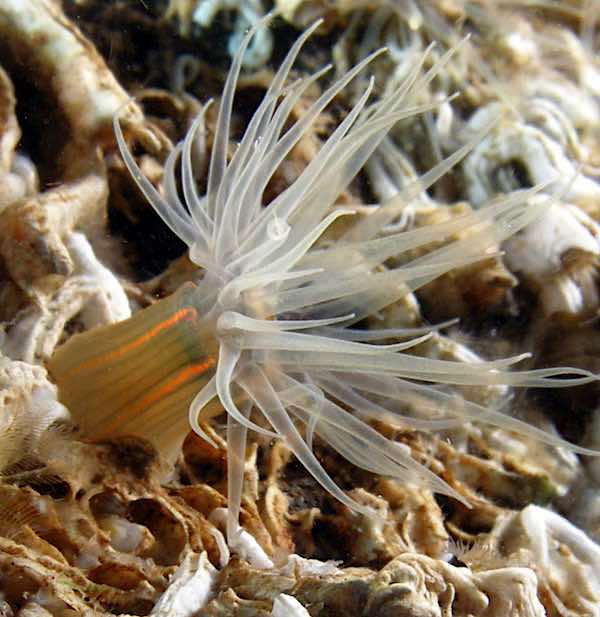 © All images Copyright 2013 Denis Riek. All rights reserved.