FAMILY : ZOOTHAMNIIDAE
Zoothamnium niveum Ehrenberg, 1838?
A colonial Ciliate. Found on short brown seaweed growing on
loose rock, in area of detritus build-up, at base of rock wall.
Observed to curl up rapidly and then unfold slower - 4mm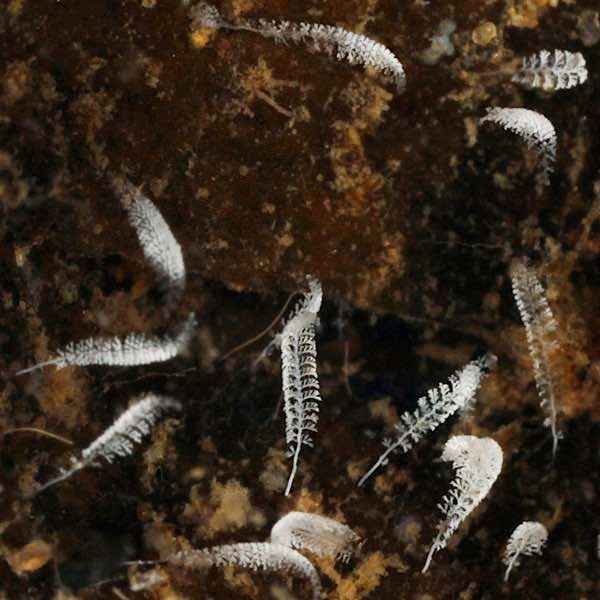 © All images Copyright 2020 Denis Riek. All rights reserved.