FAMILY : SALPIDAE
Thalia democratica (Forskal, 1775)

Unlike their sessile relatives the Ascideans, Thaliaceans are pelagic animals, some solitary while
others form colonies. Below is an example of the aggregate, or colonial form.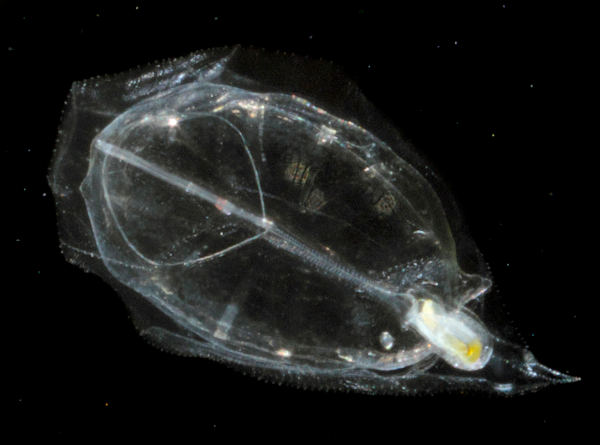 Below the solitary form of Thalia democratica?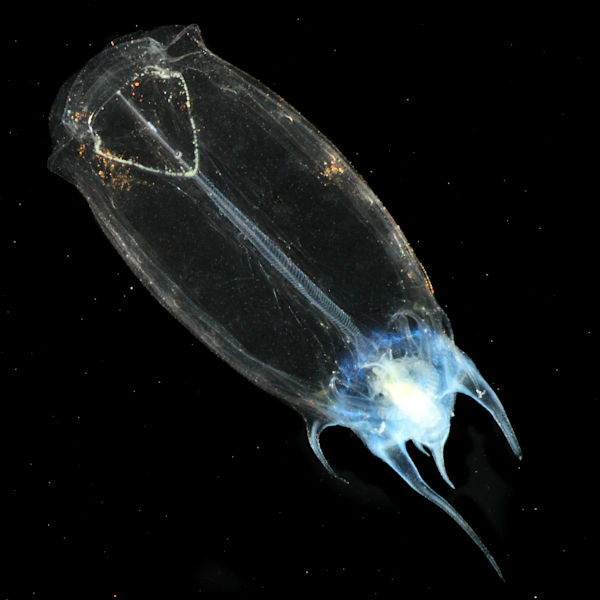 © All images Copyright 2016 Denis Riek. All rights reserved.